Happy Tenth Birthday, iPhone: Then and Now
September 13, 2017
5 min read
Last update on:
September 27, 2017
Apple's iPhone just completed 10 years and in a befitting tribute to Founder Steve Jobs, unveiled some spectacular product demos- AR Kit, A11 bionic chip and iOS 11, to name a few. The phone that brought us the touchscreen, on-the-go apps, digitized music libraries, fun mash up of games, emojis, calendar, contacts and so much more, showed off its unmatched capabilities in high-fidelity visuals that left spectators agape. Here are the highlights of the birthday celebrations and the iPhone's journey from a glamorised iPod to a smart gadget that ruled the market for nearly a decade.
Highlights of the Event
The biggest draw was Apple's AR Kit that aims to bring Augmented Reality to mainstream by integrating it directly within the newly-launched iPhone X and iPhone 8. Directive Games' demo on the AR game "The Machines" and virtual spaceX rockets landing in backyards, showed off the technology's power even on machines lacking the same camera and sensor hardware.  Unlike Google's Tango AR that was a niche product, Apple's production can reach millions with a recent iPhone model. Since Apple's announcement, Google has come out with a new AR platform, AR Core. Clearly, a war is in the making and our bets are on Apple for its tight software-hardware integration!
We gave you the scoop on iPhone X; now we'll let you know the rest. The newly-launched iPhone X is a USD 999 bundle of iOS 11, bezel-less OLED screen, wireless charging, stainless steel body and more. Some unanswered questions are bubbling about the new addition- How good is the swipe interface? Are Apple's claims that Face ID is superior to Touch ID, true? Will the glass back stand the test of time? Is the hefty price tag justified given the more fragile hardware and interface?
iOS 11 has a revamped Control Center; Calculator and Phone apps have a new look; text is bolder; the 3D Touch integration is expanded so you don't need to open Settings; Lock screen has been merged with the Notification Center; Siri has a more natural voice now and can translate English to foreign languages.
The new animated emojis, Animojis, are now available in iPhone 8 and X. The Face ID feature will allow users to scan their faces and create custom Animojis resembling themselves.
The event was not only spectacular but also ground-breaking in a number of terms- Apple's show of supremacy and an open challenge to mobile makers worldwide.
The iPhone's journey till now
Apple released the first version of iOS in 2007. It was based on OS X of Mac fame. Safari, Mail and Messages were the only apps that were permitted and the phone gave the feel of a PC. Overtime, Apple did a complete redesign and gave the world, iPhone OS 1 with menu options like Mail, Messages, Photo, Safari, Phone and more. But, iTunes and Appstore were still not included and no customization of the background was permitted.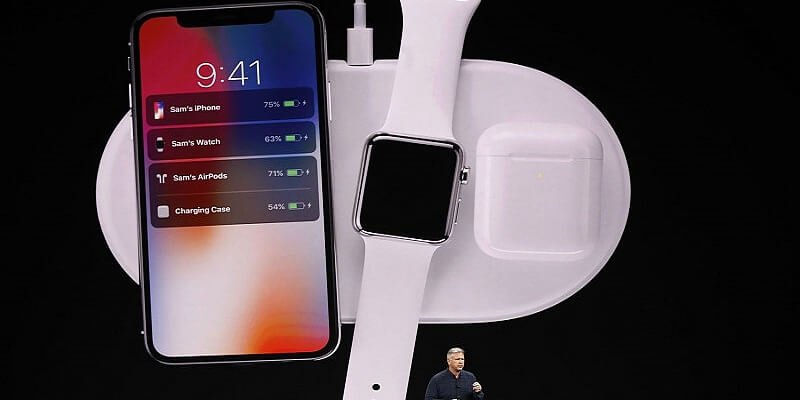 In 2008, iPhone OS2 launched alongside iPhone 3G and had an exciting addition, the App Store that is now worth USD 31 billion and houses 1.5 million apps, in Apple's estimates. Alongside, Apple also released SDK that is used by app developers. High-speed connectivity was news in 2008 which is why it was called a second-generation phone. The App store model became so popular that it was integrated in every device from smart TVs to laptops.
iOS 4 changed the look and feel of the entire OS in 2010. It allowed users to multitask between apps and change the background image on the Home screen. This was also the first OS to run on multiple devices, the other being the iPad which was also launched in 2010.
Next came iOS 5 with deep social media integration, the iCloud and iMessage. iOS 6 introduced a new row of icons on the 4-inch screen. It harbored a new Apples-made Maps app and the Passbook app for storing tickets. In iOS 7, new flatter icons took birth and multitasking view also changed to focus on panels rather than apps. All indigenous apps were given a facelift.
Widgets, such as Weather, came to be integrated in the Notification Center. Apple introduced Continuity, a feature that lets you open apps on an iMac and iPhone, in the same state.
How the iPhone's look changed
On September 9th, 2007, Steve Jobs unveiled the first iPhone. In his own words- it combined three devices-a mobile phone, an iPod and an internet communicator, When Jobs claimed that it would lead to a revolution, Nokia, Blackberry and Motorola sniggered in disbelief. Remember, 2007 was the year when Blackberry Curve debuted and people were raving about Nokia 95's dual-sliding display. The original iPhone was nothing like them! It vaguely resembled an iPod with a rounded aluminium body, a plastic back and a few buttons. It's 3.5 inch screen had a 320 by 480 resolution, 2MB camera and 4GB/8GB storage. Third-party apps were not yet allowed on the iOS. Moreover, it was way too costly at $499 and $599 for 4GB and 8GB internal storage, respectively, than its competitors.
The iPhone 4 had a major step-up in appearance with a new flat design, an integrated antenna, a high-resolution display and a 5MP camera. Apple responded brilliantly in face of tough competition and it was heartening for Jobs to see buyers queuing to buy the pricey model.
After six handsets, in iPhone 5, Apple decided to seriously tweak the iPhone screen size and aspect ratio. The new handset was 20% lighter and had a 4-inch screen.
By the time Apple launched iPhone 5C, the strain of competition was already showing. Plastic-backed body of 5C made iPhone comparable in price to Androids and was Apple's attempt to capture the busy middle markets.
Both the iPhone 6 and 6 plus ditched the industrial design that had been Apple's hallmarks. It was replaced by an ergonomically-designed body and an advanced 3D Touch technology. By gauging the touch of your finger, it allowed a glimpse at an app without actually opening it if you tapped it lightly. If pressed harder, it opened in a separate window.
With iPhone 7 and 7 plus, Apple embraced waterproof technology. They come with IP67 rating that means even if you submerge the phones in water, you don't have to worry! Another landmark improvement was ditching of the 3.5mm iPhone headphone jack, indeed a brave decision!
How the User Experience of iPhone Changed
From 3D touch to the voice-activated Siri, Apple has given birth to a mobile-friendly ecosystem. The App store is one of the ways in which Apple brought a whole new world of applications to users. From fighting Angry Birds to learning Swift, a language used by app developers, iPhone users can access information through the app store.
Siri, Apple's Personal assistant that was introduced in iPhone 4s, had the world in awe. Now you could interact with your mobile as with a real living person. You can ask it to set your schedules, remind about coming meetings, ask for troubleshooting guidance and even make it tell jokes! Siri is found in most Apple products and continues to delight users.
Login became more secure through Apple's fingertip scanner. It was futuristic, it was cool. Users just loved it!
iPhone's 3D Touch allowed users to interact with the loaded pictures; they actually moved when  touched. Brought back the memories of days gone by!
Apple Pay integration has made transactions clutter free and secure. No bank cards or cash required when running errands!
Putting things into perspective: iPhone isn't perfect
Let's face it. Apple is facing hard times with Androids claiming the lion's share of the middle market. Despite its excellent support and security, it faces issues with customization and affordability. It's still a niche product and tight budgeted consumers consider it way out of their league.
Let's take a look at Android Vs. iPhone basis Hardware and Software:
Hardware Assessment
Internal storage can be tricky with not all iPhone models offering 128GB
Micro SD cards costing as little as $13 can be used to boost storage, but it impacts speed
Since iPhones come in fewer models than Androids, it's certainly easier to pick one if you've made up your mind to buy an iPhone
Software Assessment
Homescreens can't really be customised with iPhone. With Androids, there's more freedom. You can hide all apps in an app tray and leave the home screen blank for your favorite display picture.
Both phones have Digital assistants, Siri and Google Now. Google Now has limited capabilities but Google Assistant is at par with Siri.
Android OS offers great functionality. Plug it into a PC and it acts like a hard drive. You can manipulate documents just like a flash drive. With an iPhone, you can just access the photos and videos. You can import softwares in Android from unknown sources, but iPhone allows only apps from app store in your country.
Downside of so much flexibility is that it takes a toll on the learning curve. Sometimes, manufacturers change the look and feel of the OS so much that users have to re-learn using the phone.
Buy an iPhone and you can access any Google service- Gmail, Google Maps, Google Calendar and so on, seamlessly.  Conversely, very few Apple services are available on Android phones.
Bringing it all together…
iPhone started the tidal wave of smartphones that has engulfed everywhere. And the legacy lives on…Some may argue, iPhone sales are dipping year-on-year, yet it bears some thought that hours after iPhone 7 was launched last year, its complete stock was sold out online and Apple had to push back release dates to cope with the staggering demand!
In search for strategic sessions?
Let us understand your business thoroughly and help you
strategies your digital product.
Related Articles: