Google I/O Developer Conference 2019 RoundUp: Android Q, Nest Hub Max, Pixel 3a XL, and more
May 9, 2019
2. min read
Last update on:
June 22, 2020
Google I/O Developers Conference, the event where the tech giant reveals its new products, services and discuss what new they are bringing out for the Android app developers and users, was organized at Shoreline Amphitheater in Mountain View, California between 7th May, 2019 and 10th May, 2019.
During this 3-days event, the tech giant announced a bunch of updates to its products and services to showcase a major difference in the way we interact with the technology and live our lives. The team, unlike what was observed during Google I/O 2018 event, proved their prime focus on privacy, Augmented Reality, Artificial Intelligence, and other such technologies during this event.
Here are some of the quick highlights of the event:-
1. Android Q Beta 3
Just after announcing that there are currently 2.5 billion active Android devices, Google launched Android Q Beta 3  for Developers at the conference.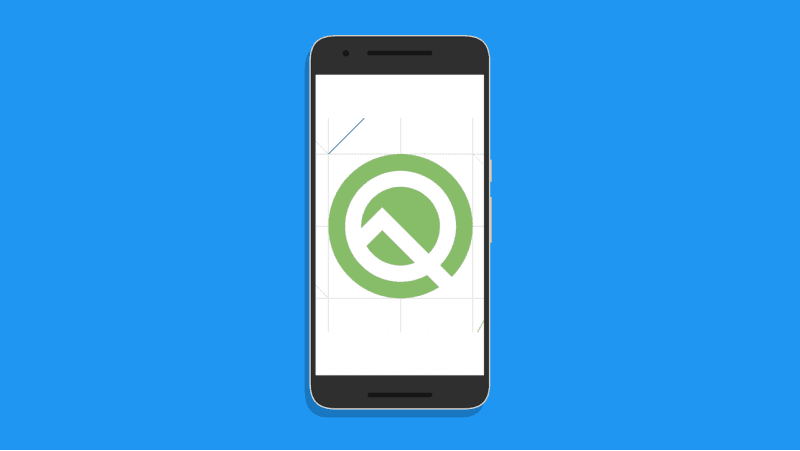 The third beta, unlike the first two beta versions, will not be limited to Pixel devices. Rather, it will be installable on 21 different smartphones from 12 distinct OEMs and will offer us the opportunity to try varied Android Q features, such as:-
Native support for foldable devices and 5G network

System-wide Smart Reply

Native Dark Mode

Option to Apply Security Patches without Rebooting the device

Ability to Manually Push App Updates installed on the users' devices.

Focus mode to prevent some apps to send notifications for a certain time interval.

Extended support for system-level biometrics and passive authentication methods.

Introduction of new emojis, including 53 new non-binary designs for emoticons that defines as 'genderless'.
2. Google Pixel 3a and Pixel 3a XL
As hinted already by the rumors, Google announced the introduction of two nimble versions of Pixel 3 and Pixel 3 XL, i.e, Pixel 3a and Pixel 3a XL. These low budget phones will enter the market with features like Night Sight, Motion Focus, Portrait Mode, Time Lapse, Fast Charge Possibility, Google's Call Screening, and Security and Version updated up to three years. That implies these devices will also get an update of Android Q, R, and S as expected in the case of regular Pixel devices.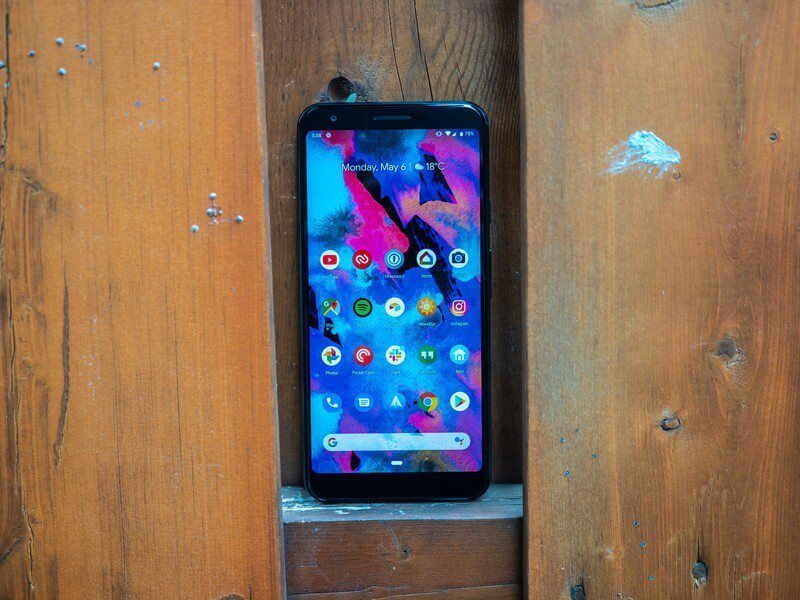 3. Flutter on Web
Google, as hinted some time ago, released the technical preview of Flutter for the web at the conference. They also shared that their UI development framework will let the developers create highly interactive and graphically rich content applications for different platforms and even Google's smart reply platforms such as Google Home Hub.
The Flutter for Web will also offer highly-productivity development tools that will blend with existing development platforms and encourage support for core web features across all the existing browsers. Not only this, the UI framework will soon get the support for basic text features, Progressive Web Apps, DevTools debugging, plugins and more. This will make a major difference in what makes Flutter an ideal Cross-platform development framework.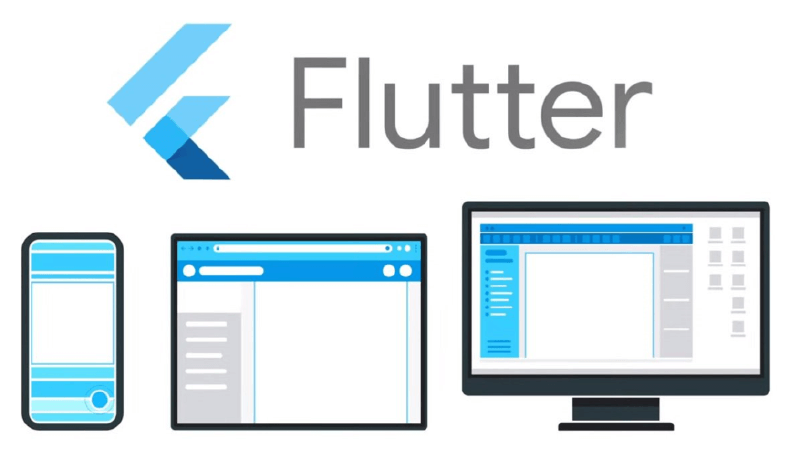 While this is all that has been disclosed at the web end, the Flutter framework has also brought several updates on the mobile side. The Flutter 1.5 has added various updates in terms of response to developer feedback, including updates to the iOs and Material Widgets, updates for new App Store iOS SDK requirements, and more.
4. Google Lens
Google Lens has come up with a new update – making search more efficient and bringing us closer to the future. The application earlier used to let you know about the 'text in focus'. But now, it will help you gain information about the other elements in the same environment, or in other words, 'non-focused' text as well.  
For example, if you point the google lens at a restaurant menu, it will highlight the best dishes of the restaurant and provide you with detailed information about its processing, benefits and more. It will enable you to watch the preparation of the dish using AR headset on focusing on the food magazine and compute the tip and even split the bills among different diners by just pointing towards the restaurant receipt.
On top of that, the Google Lens is also getting integrated into the camera app of the entry-level phones running on Android Go, which will eventually enhance the user experience and make the developers more interested into determining how to develop Android Go apps.
The lens will empower the users to point on any text and read it aloud or translate in different languages including Hindi, French, Chinese, Dutch, English, Italian, French, Japanese, and more.
This feature update, as per the team, will be rolled out by the end of this month.
5. Google Duplex
Google Duplex, the technology that took the world by storm during I/O 2018 conference by enhancing the Assistant's capability of making phone calls on its own, has received another update this year.

The technology can now perform various tasks on the web, beyond movie ticket bookings and car reservations. Now, if you invoke assistant to book a cab, it will open the suitable websites, fill the details in the forms, provide you with the date and timings of the car pickup, and more. You will just have to choose the car you want and confirm the details with a few taps.
6. Google Firebase
Firebase, Google's own mobile and web development platform that has already received around 100 improvements in the past six months, has been announced to get several more enhancements at I/O 2019 event. This includes:-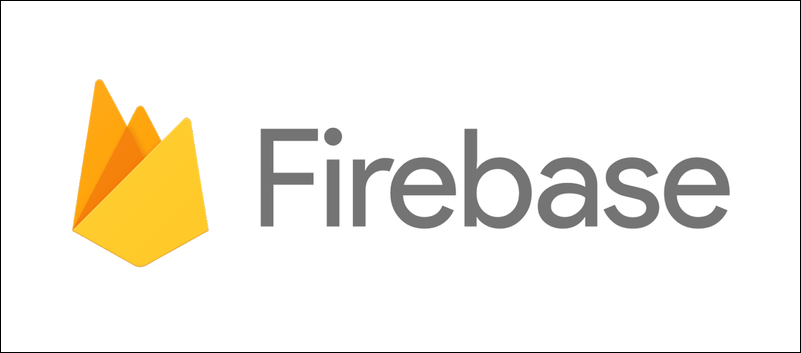 Performance Monitoring tool which was earlier available in preview is now coming to web applications in beta.

Cloud Firestore, the NoSQL database of Google, is now out of beta with availability at new locations and lower pricing tiers. It will now support Collection Group Queries, which will simplify the process to search for fields across same-name collections even if they are in different database. This will make the developers and businesses more interested in considering

firebase for startups

.

Cloud Functions Emulator will aid developers with the opportunity to run and test functions locally before deploying them to production.

Firebase Crashlytics, the service that make it possible for the developers to track and fix app stability issues, will now support Android NDK and Unity. Besides, the frequency and volume of Velocity alerts could be customized easily now.
7. Google Assistant
Another major announcement made so far in the event is that Google Assistant is on 1 billion devices across 80 countries, and will reach to many more with zero latency and 10x speed of answering our queries. The assistant will come up with a new feature called Personal References which will understand you and provide you with personalized outcomes. The assistant will also no longer be dependent on Internet connectivity. The team has introduced various computational models that will cut down the need to keep the digital assistant connected to the Internet to perform any task, implying you will be able to use it offline.
Besides, the Assistant will now process requests faster and switch between different apps automatically while performing the task – making it easier to accomplish various tasks like sharing files via Gmail. Also, Google Assistant is getting a driving mode which will go live later this year.
These upgrades, which will be rolled out in the new Pixel phones by the end of this year, will add on to the 43 best New Google Assistant Features that Makes it Better than Siri and raise its competition with Amazon's Alexa too.
8. Kotlin-First Development
Kotlin, the language that was just another official Android development programming language so far, will not be the first choice of all. That means the Android application development will Kotlin-first now.
This change will make every business leader and Android developer get an answer to the question, Is it the right time to begin Android app development with Kotlin, as well as give them insights to join the bandwagon of brands like Uber, Pinterest, Coursera, and Square who switched to Kotlin for a better future.
9. Improvements in Android Studio
Google I/O Developer Conference 2019 also witnessed a vast number of improvements in Android Studio 3.5 Beta, primarily in three basic categories: System Health, Feature Polish, and Bugs.
10. Simplified UI Development
Google also shared that they have introduced 11 new Jetpack libraries and open-sourced the early preview of JetPack Compose which is a new unbundled toolkit to streamline UI development experience.
11. Live Caption
Live Caption feature will also be added to videos, podcasts, and other such content. This feature will translate the video or audio content in real-time and enable you to grasp the information shared easily and effectively.
The feature will come as default on Android Q and is supposed to bring a major impact in the process to design accessibility app for visually impaired.
12. Live Relay
Live Relay is another exciting feature that will enhance the lives of differently abled people. The feature will make it possible for users to type in their responses and retrieve the replies from the person on the other side while having a call. Besides, the conversation made on this call chat window feature will remain completely on-device and private among the two.
Apart from Live Caption and Live Relay, the team has also shared about its Project Euphonia which will aid the user with speech impairment to communicate easier and faster.
While these were the breakthrough announcement made at Google I/O 2019 Developer Conference, the team also revealed some minor updates in their existing processes, gadgets and features to deliver a highly secure and personalized experience to the Android app developers and users. A few of them are:-
1. Better Privacy Controls
Considering the growing privacy and security concerns, Google has also unveiled several new options to provide more privacy controls to the users. The company has availed one-tap access to all of your Google accounts in Maps, Search, and Assistant to ensure faster and streamlined data management.
Apart from this, the team has offered the opportunity to use incognito mode in Maps and Search and automatically delete the entire data after every 3-18 months.
2. Google Nest Hub Max
Google also revealed that they are merging the Nest and Google Home brands to introduce the Nest Hub Max. This device, which will be much like Amazon Echo Show, will aid users to make Google Duo video calls and perform various AI-powered tricks on a bigger display. It's Live Albums option will let you pick pictures of your family and friends from Google Photos, while the built-in Nest cam will avail the opportunity to keep an eye on your home using the Nest app when not at home.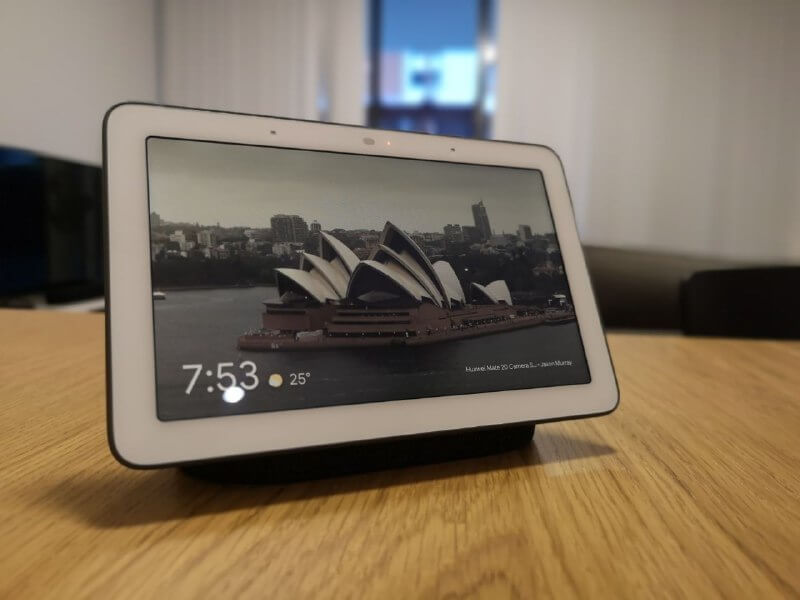 3. AI and ML Update
The tech giants also showcased how their AI and ML-based applications and tools can contribute to social welfare. They revealed how their technological innovations helped in forecasting flood in India – making it easier for them to predict the time, locations with higher risks, the severity level, and more.
They also gave a demo of the artistic creativity of their AI tool, Magenta by making it creating music along with two popular brands, YACHT and The Flaming Lips.
4. Federated Learning
A new ML-based feature called Federated Learning is also revealed to hit Google's Gboard and other such apps. This feature will foster the idea of training a global Machine Learning model altogether without centralizing the data. That means it will make it possible for Gboard and other such apps to learn new words that are trending in the market without sending any data on the cloud or compromising on the security front.
5. Digital Wellbeing Update
Digital Wellbeing, which came into the limelight last year, is getting upgraded with new features. It will now allow you to set daily screen time limits and look into what apps have been downloaded.
6. Android Auto New Design
A new design for Android Auto Design will be on the road by the end of this summer – simplifying the tasks and providing a heap of data while driving and making the experience faster, effective and seamless.
7. Update in ARCore
Various updates in ARCore were also announced at Google I/O 2019 Event. These updates will be sooner available to Augmented Images and Light Estimation and aid to build more interactive and realistic experience.
8. Google Home Update
Google Home Devices have received an update that will let users stop alarms and timers by saying, "Stop". They will no longer have to rely on Google's wake phrase to get the attention of the gadget.
While these were the announcements made for Google I/O Developer Conference 2019, many more are expected to hit the market this year and beyond. To remain familiar with all those, keep hooked with this blog section.
In search for strategic sessions?.
Let us understand your business thoroughly and help you
strategies your digital product..
Related Articles: