Find the Best Mobile App Developer to Satisfy Your App Development Needs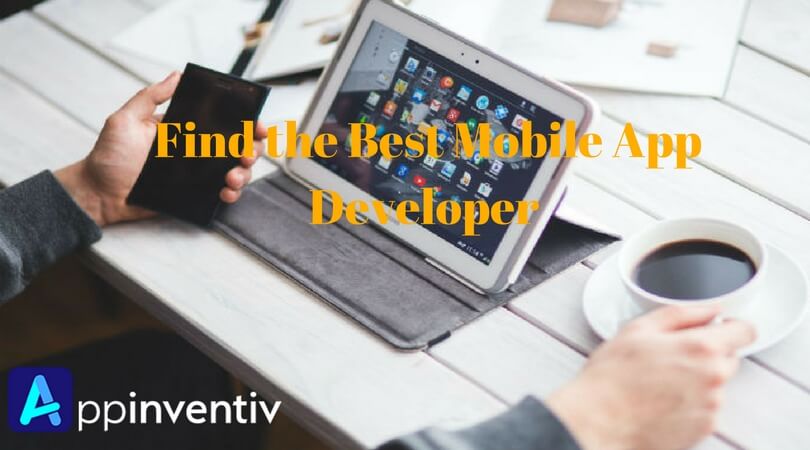 As per a recent survey, mobile users are more than desktop users. More and more businesses are realizing the need of effectively using mobile channels to attract customers. Many of the entrepreneurs have already started or scaled existing ones through well-developed apps. With a mobile app, you can simply achieve results, which are difficult to achieve from a mobile-friendly website. Today, many app development companies, including Appinventiv claims to offer world-class apps at affordable rates.
Here,

mobile app developers

hold great expertise in developing great apps.

However, if you still want to have a list of professional mobile app developers, do proper research. There is a wide array of options available to find the best developers who can compliment an existing team for an ongoing project. In addition to this, you can even find developers to build an app from scratch.
Dedicated websites
There are many platforms that connect businesses with mobile app developers. Such sites consists of list and ratings of developers with reviews, profiles and many more. Furthermore, such sites even allows you to participate in forum discussions for insights and other important information.
Referrals
This is the most reliable option to know everything about app developers. In other words, you can gather information about developer's pros, cons, nuances, pricing and a lot more. Hence, there is no exaggeration in saying that you can find professional developers who are ready to help you.
Local universities
There is no denying that there is a huge chance for finding standout developers. You should reach out to them directly. Working with the best and brightest minds will help you in getting the best app for your business.
Freelance platforms
Such kind of platforms enable you to find a developer for a project of any kind of complexity. The process of finding with the help freelance platform is easy and clear. One of the most popular platforms is Upwork, which should not be overlooked.
Consider effective comparison
On the other hand, after having a list of some great mobile app developers, it is time to have a closer look at each of them. This way you will be able to find the one who is ready to work on your project. However, before finalizing the choice, you can ask for a list of previous clients. This is because such list can tell you more in comparison to numerous skype calls. You will be able to understand how responsive, trustworthy and result-oriented the mobile app developer is.
Furthermore, you can even ask the developer about the communication during the mobile app development process. If he is not ready to give weekly status report or a demo at the end of each iteration, you should not hire him for your project.
Final Words
The demand for mobile app developers is growing by leaps and bounds because of the need of apps. In this regard, you should consider all the above-mentioned options. However, don't forget to compare as this will help you in making the best choice.
Related Articles:
Continue exploring the landscape of product design with these helpful resources:
App Development
mobile app developers
mobile app development