9 FIFA World Cup Final Live Streaming Apps For Football Fanatics
July 15, 2018
2. min read
Last update on:
March 30, 2020
Today is the day! The exciting evening when we will see the France vs Croatia teams at the Moscow's Luzhniki stadium, battling to embark on a new chapter in the history of FIFA World Cups and take the trophy to their hometown.
On one side, France surprised us by defending the champions Germany, Cristiano Ronaldo's Portugal, Lionel Messi's Argentina, and Neymar's Brazil to reach the finale. While Croatia, on the other side, blew our mind by their win over Sweden, Russia, and England. Both the teams have left us with a few predictions regarding who will win the FIFA World Cup 2018. They have created an invincible aura, which is enough to make any football fan restless.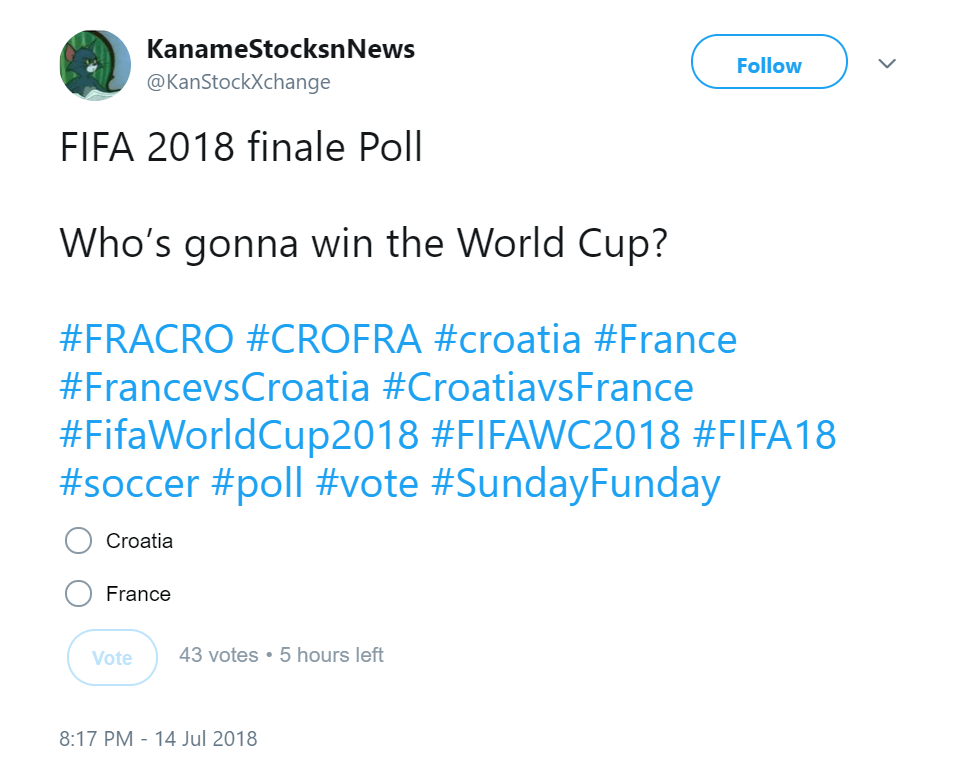 In such a scenario, if you fear that you won't be able to glue to your TV and cover every minute of the match – don't feel disappointed. Here, I'm presenting the list of 9 best FIFA World Cup Final live streaming apps to enjoy France vs Croatia streaming even while buying products from a local store:-
This official FIFA app will entertain your sports spirit with a myriad of features. The application will let you dig deeper into the history of the team playing the final match, receive real-time notifications and yeah, enjoy live streaming of the match. Besides, the app enables you to relive the key moments of the 21st FIFA World Cup with exclusive photos and videos. So, what's your plan? Download the app and watch World Cup 2018 online anywhere and anytime.
The FOX Sports Go app is yet another splendid platform to enjoy live streaming wherever you are. The app covers live sports streaming and shows from FOX Sports, FOX Deportes, FOX Soccer Plus, FS1, FS2, FOX Sports Regional Network, and Big Ten Network along with opinion and debate with the top personalities in FS1 Studio Show. So, are you planning to watch live FIFA streaming on FOX Sports?
This app is also a great option to enjoy live events and remain crazy for Football. The application, besides the live streaming, powers you with features like full event replays, receiving reminder alerts, alternate camera angles, synchronized statistics, and much more. The app is available on both App Store and Play Store. Download today!
This is the only sports app that will show FIFA World Cup 2018 live in Spanish within the premises of the United States. In this Apple and Google application, you will have the privilege to switch between 7 different live camera angles and keep an eye on the minute details from every angle. Besides, it will empower you to watch exclusive FIFA videos, key moments, interviews, and much more.
ESPN mobile application is again one of the best World Cup live streaming apps where you can watch FIFA world cup 2018 live streaming in addition to checking latest scores and listen to podcasts.
Regardless of your support for France or Croatia, this mobile application is your perfect companion to enjoy FIFA World Cup 2018 final. The application serves you with the live streaming option along with plenty of content in the form of news, stats, and key dates to keep predicting who will win the FIFA World Cup 2018.
7.
FIFA NetTV Android App
This Android app is your ultimate solution to how to watch FIFA World Cup final live from different countries including USA, UK, Italy, Spain, Denmark, and Portugal.
If you are still wondering how to watch FIFA final live, the official BBC Sports app is apt for you! The mobile application not only offers live streaming services, scores, highlights, and news, but also let you catch up with on-demand highlights and get top stories and analysis on the home screen.
Last but not the least, the Live Soccer TV app is also one of the best World Cup final live streaming apps to celebrate football mania. The Android and iOS app serve you with a comprehensive guide to the match schedules, live scores, commentaries, news, and live streaming services. But, it does not offer any streaming on its own. Rather, it links you with the official FIFA world cup 2018 live streaming channels. In other words, it acts as a bridge between you and official broadcasters of FIFA matches.
So, what are you waiting for? Tap on your App Store (or Play Store) and download these FIFA World Cup Live Streaming Apps.
In search for strategic sessions?.
Let us understand your business thoroughly and help you
strategies your digital product..
Related Articles: