A Complete Overview of Instant Apps and Progressive Web Apps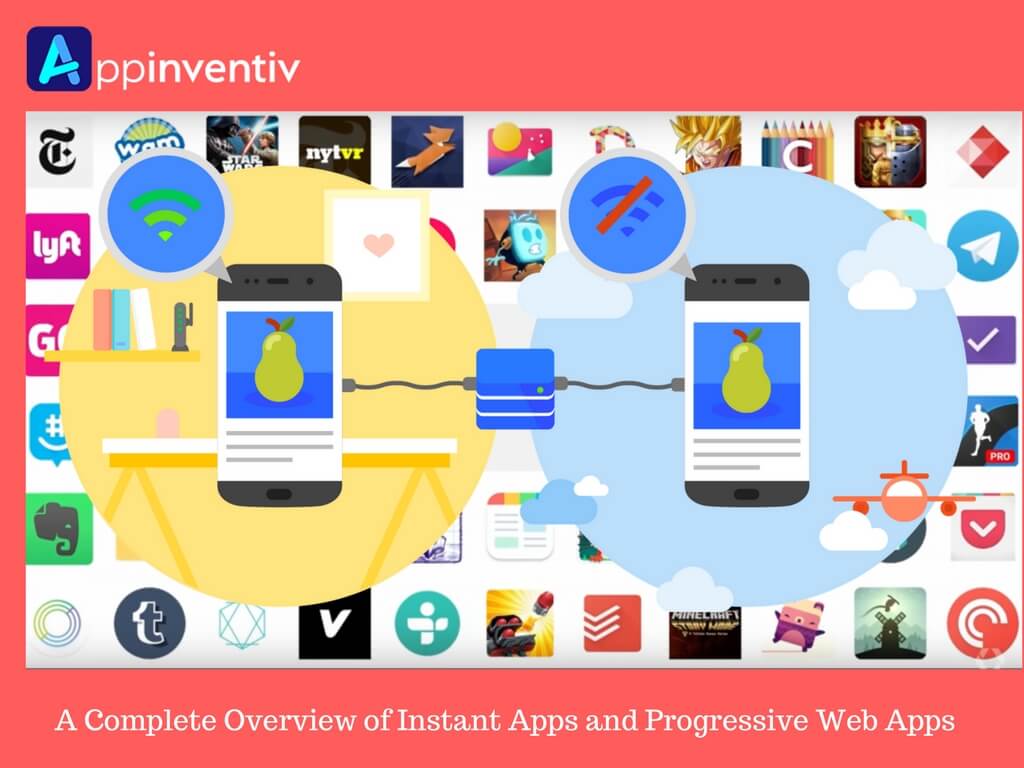 A well-developed mobile app is a great choice to showcase your products or services to your esteemed customers. You can even engage your customers with tempting offers in real time. You can use their profile information and location to make the offer more attractive. Hence, your customers can use your app as a one stop destination for all the information about your business. With the growing demand for apps, two new contenders, progressive web apps and android instant apps have been added. They both aim to combine best features of mobile web and app world.
Google's announcement of Android Instant apps and progressive web apps made everyone wonder whether both are complementing to each other or contesting. There is no denying that instant apps go hand-in-hand with PWAs. Hence, that Android app development firms can reap huge benefits through them.
Android instant apps at a glance
An amazing new feature is available to android app users, which is instant apps. Basically, instant apps give instant usability as well as functionality to the user by avoiding the need for downloading the app. Due to shortage of device storage, people abandon their apps to make way for new for a particular purpose. In such case, instant app can help you in satisfying that particular purpose without downloading the whole app.
However, in order to get the process started, there is a need to enable instant apps on your android device. In this regard, navigate to your phone's settings menu. After this, scroll down and tap Google under the personal category. Visit the services category to select instant apps. Simply tap the toggle on the top-right of the screen. Lastly, read the instructions and tap yes.
Taking a Glimpse of Progressive web app
A progressive web application reaps advantage of the latest technologies in order to combine the best of  mobile as well as web apps. In other words, it includes the development of web apps by using modern standardized web APIs such as web manifest and web push. Thus, they provide mobile app-like experience through the browser.  PWAs claim to develop a single app that works perfectly across all devices as well as platforms. The major impact of PWAs is to create a lot more favorable mobile web than mobile app marketplace.
Key advantages of instant apps and PWAs
Instant apps will increase the number of downloads as it will give users an immediate idea of the app. When users are able to get an immediate feel without downloading, they are at a higher chance to try many apps to find the best one.
On the other hand, progressive web apps allow web  experience evolve with rich native experience. Thus, progressive web apps are the future of mobile apps. This is mainly because it replaces dedicated mobile apps with a delightful native web experience.
Conclusion
In the coming days, instant apps will play a vital role in marketing apps. Hence, just create an instant layer over the apps and tap on the potential of easy discoverability. Whereas, PWAs will offer a new paradigm for mobile apps, which is of utmost importance for the new mobile environment. So, when you have an amazing idea, think about building as PWA and increase your reach.
Related Articles:
Continue exploring the landscape of product design with these helpful resources:
android instant apps
Progressive Web App Development Company
PWA