The Rights Ways to Find App Developers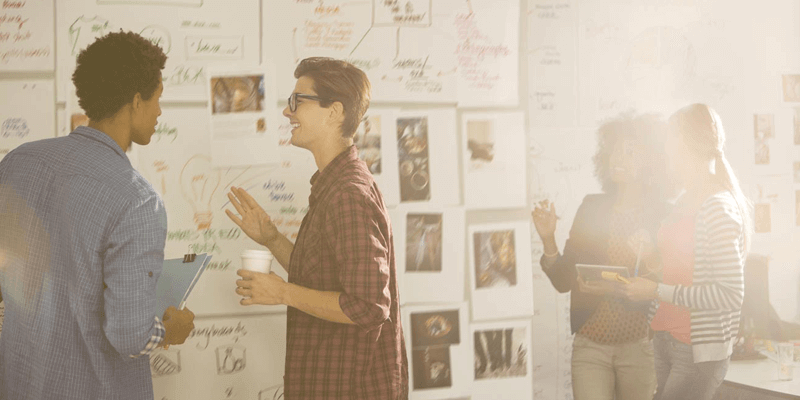 The app entrepreneurs need to find app developers with the right skill set which will convert their app idea into a real-life application.
It is a common problem faced by all app entrepreneurs who happens to be ready with a brilliant app ideas but falters in any further progress as they would like to get this idea to be transformed into the reality of a mobile application. First and foremost is the need for find app developers, who are proficient in developing a mobile app for your enterprise or for individual purpose.
Skilled developers are extremely difficult to locate as you seek for those developers who will be able to share the vision of the project. It is important for you to find app developers who falls under the category of project-fit.
4 Must-Use Ways to Find App Developers:
1. Enquiring at the Local Colleges and Universities
As the mobile app development companies drive their efforts towards finding the best of app developers, very often they overlook the local Colleges and Universities, other than the reputed ones. The best way to reach out to the mobile app developers is to access their faculties. Real-life experiences are always sought by the teachers and there is considerable reduction in costs on account of working with these undiscovered talents. But, employing the students is hazardous as that will mean that the students require more time for development.
2. Extended Networks
The personal networks are valuable places for finding an app developers for hire. The usual best practices to be followed are connecting with the numerous contacts in the LinkedIn or even talking out with fellow startups. You can also bargain with other startups in exchanging with talents they need. Reaching out to your network will surely land you up with some hidden talents.
3. Utilizing the Right Type of Communities
There are niche communities like Koding with hordes of developers who has relevant experience in the right type of technologies. Weekly hackatrons are hosted by TopCoder so that you can scout for suitable talents and offer collaborative services. The hackatrons are ideal for grabbing hold of talents for onboarding on your enterprise and build up the best of reputation among the community of app developers.
4. Taking Advantage of Niche Job Boards
Elance and Odesk provide the options for find app developers that too at  reasonable cost. They might be useful for an initial draft of your mobile app. But an in house app development team is the best possible option. In fact, in place of finding the talents in the freelance places like Upwork and Freelancer, try headhunting through the online directories and the niche job boards for finding a pool of developers with skills and qualifications. Other options are niche forums like iPhonedevsdk with dedicated job search threads and Reddit too. Example of comprehensive online directories are they make apps where the best app makers are found. You may search based on budget, platform and location to be found in such directories along with innumerable project portfolios.
Appinventiv is the best mobile app development agency offering integrated, cost-effective and streamlined solutions to businesses all across the globe. Our highly skilled and experience team of mobile consultant have a terrific record of delivering incredible and innovative apps that have scripted many success stories. Give us a call at +91-8826909998 (or click to contact us) to start building your own mobile app.
Related Articles:
Continue exploring the landscape of product design with these helpful resources:
find app developers
mobile app developer