Avail Best Features in Taxi Booking App from Our Best App Developers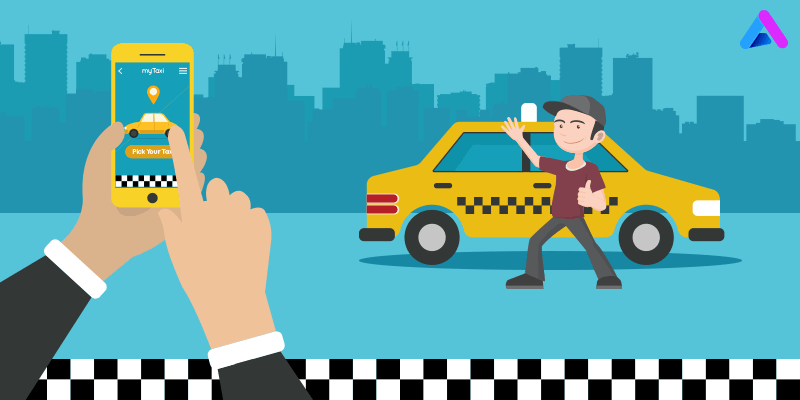 Taxi is considered as a very important part of the transport system and it is believed that a large number of people rely on this transportation mode. Sensing the number of people relying on this mode of traveling, the demand for taxi service is growing at a rapid pace. Talking about taxi service, Uber and Ola are some of the most common taxi service. In the past few years, the taxi service were not app based and there was a need to call a driver for booking a taxi and talking about rates, the prices were on a higher side. However, people always wanted to experience ease of booking, lower rates as well as digital payment options. Thus, it can be said that with the emergence of taxi apps users are able to book a taxi in a streamlined manner and passengers even have the chance to track the cab with the help of map integration and GPS.
Now, anybody can avail the smart service with a simple click in your Android or iPhone. Furthermore, a wide assortment of payment options are available such as credit/debit card payments, integration of popular wallet or an in-app wallet etc. A taxi booking app is said to be very beneficial for both the passenger and taxi driver as both of them can save a lot of time. Thus, it is a win-win situation for both the parties. We are a prominent entity in the field of developing apps. We feel immense pleasure in saying that we have a team of highly competent developers who are well versed with the advanced development tools and practices. With our great expertise, we can let you have taxi app that can give wonderful results in terms of performance and functionalities. We have years of experience and are well-versed with app development for a wide range of platforms such as Android and iOS.
We guarantee the quality of the taxi app and this is possible by engaging renowned developers as well as the most advanced tools. Till date, we have satisfied several clients and we hold many discussions to deliver what you exactly want and this enable us to become the widely preferred app development company.
Here are some of the features that you will find in our apps:
Our taxi app guarantees a rich and user-friendly interface that is very intuitive and attractive. You can easily understand the functionalities of our app and you will get to know that the navigation is very smooth.

Map is integrated to the apps we provide. This allow users to track the taxi and also send the location to the taxi driver.

With the feature, real-time tracking, you can easily view the taxis that are near your area.

It gives you the chance to filter the ride history according to required parameters such as location, user and date etc.

With our app, you can book a taxi by providing complete details of budget as well as number of passengers.
If you are looking forward to build your own taxi booking app for your business, then AppInventiv is there for you that is ready to work with you from scratch. So, without further ado, visit us for an amazing taxi booking app.
Related Articles:
Continue exploring the landscape of product design with these helpful resources:
App Development Company
best cab app
taxi app
taxi booking app