Apple iOS 12.1 Update is Here and It's Looking Big Already
October 30, 2018
2. min read
Last update on:
June 4, 2020
Apple has announced its iOS 12.1 update and with the update, some exciting new features have been revealed.
Let us get you on top of them.
The Apple iOS 12.1 update will bring three very important features for the iPhones and iPads with a series of additional small features.
Along with the most discussed dual sim feature, Apple has also improved the "beauty-gate" feature that was affecting the front-facing camera in iPhone XS and iPhone XS Max. Apple had released the Apple iOS 12.1 beta for developers a week ago to start testing the new iOS.
What are the Apple iOS 12.1 features?
The new features in this update include group Facetiming, dual sim option, new emoji, camera control improvements and a lot more.
1. Dual Sim
The dual sim feature has become crucial for the iOS users. With the Apple iOS 12.1 update, Apple will be forwarding the support for the new iPhone XS, XR and XS Max devices.
Apple plans on using a physical SIM card for one number and an embedded eSIM for the other number. But since in countries like China, eSIM is unavailable, Apple will be offering special models which comes with two physical SIM card slots.
2. Group Facetime
The Facetime feature allows only two people to have a video call but with the new Apple iOS 12.1, users can facetime up to 32 users to have a video call together. To avoid confusion during the call, it will automatically highlight the speaker and resize others accordingly. It will also control the volume and speech duration depending on how active the user is.
However, not all iPhones and iPads will have the group Facetime feature and the reason is compatibility. The group Facetime that allows up to 32 users will not be compatible with older devices like iPhone 5s, iPhone 6, iPhone 6 Plus, iPad Air, iPad Mini 2, iPad Mini 3, iPad Mini 4 and 6th generation iPod Touch.
3. Emoji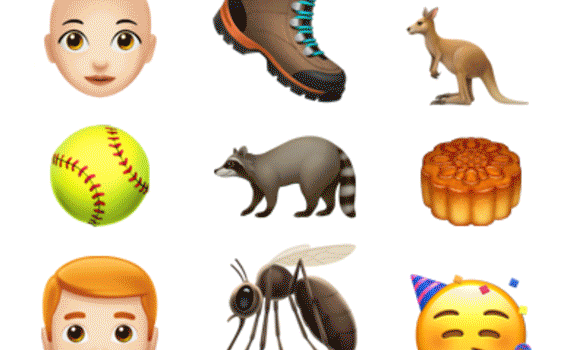 The Apple iOS 12.1 new emojis are making users more excited than ever. There are going to be 70 new emojis for iPhone and iPad users. These emojis include faces with red, grey, curly hair and some with even no hair. Other than this, sports, animals emojis have also been added to the new update.
Users have been using emojis a lot all over the world and Apple is trying to add all the emojis that can enhance the conversation for users. The new set of emojis was already announced when Apple released iOS 12 public beta 3. There will also be emojis for Apple Watch and Macs, available with a free software update.
4. Camera depth
Apple is known for its amazing camera in the new range of iPhones. However, with this new update, Apple has improved the camera to capture better professional looking photos. The new cameras will be able to capture more depth in a picture which means the amount of blur will be in the right amount.
This will also improve the famous portrait mode that the iPhones have by setting the right blur for an image. The 'f' button which appears on the left side of the screen will help users focus on the subject. And a dial appears on the right side that lets you set the amount of blur in an image.
These features were the most important ones and also the ones that the users are extremely excited about. As seen in the Apple iOS 12.1 reviews, people are also expecting to see more updates on Apple watch, Macs and Apple Tv on the Apple iOS 12.1 release date.
How to download the Apple iOS 12.1 public beta?
To get the Apple iOS 12.1 download started first go to

Settings

on your devices.




From there tap on

General

and select

Software Update

.




Give it a few seconds and once the update appears, click on

Download and Install

.




To confirm it, you will have to enter your

Password

and once that's done tap on

Agree

when the

Terms and Conditions

pop up.




Your device will

Restart

once the download is complete and installed.
Disclaimer: Please note that these steps to download the iOS 12.1 public beta are only applicable if you have joined Apple public beta in the past. In case you haven't, here is how to register your account for iOS public beta.
This is all for the new Apple iOS 12.1 update but stay tuned for more exciting news and latest information. If you are unsure whether or not your app would function with the new iOS 12.1 Update, contact our team of iOS App Developers.
In search for strategic sessions?.
Let us understand your business thoroughly and help you
strategies your digital product..
Related Articles: